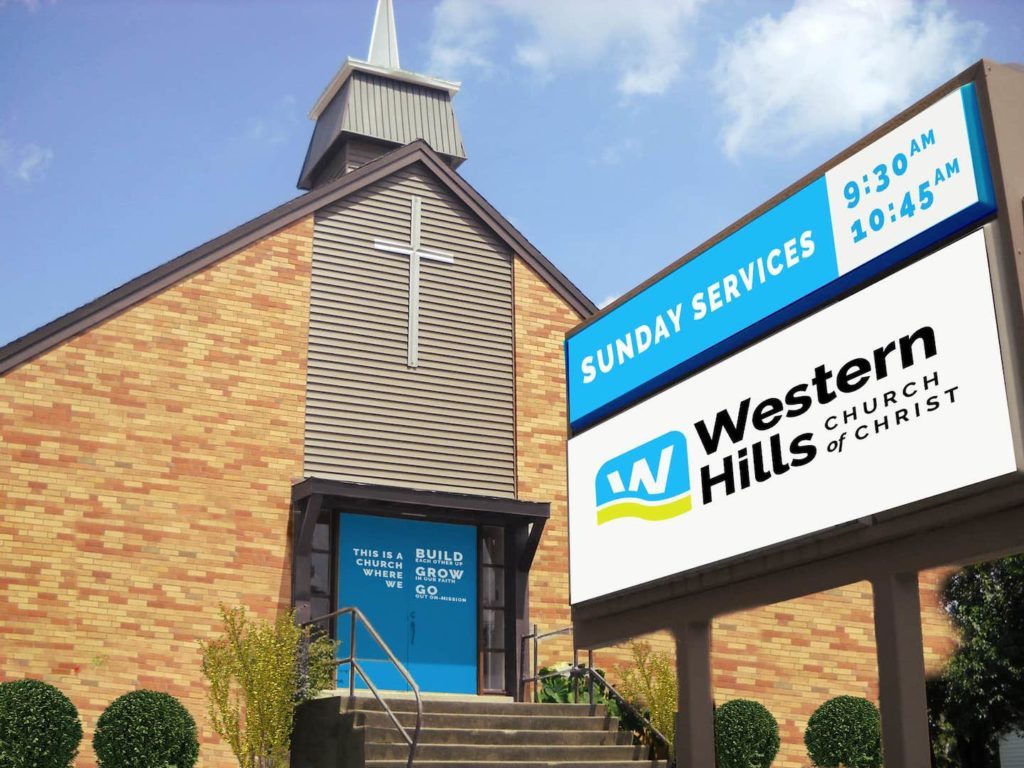 Western Hills Church
An updated identity for an urban church
When I was in college, I found a home at Western Hills Church of Christ. The congregation was multicultural and mission-focused, and the people were warm and inviting. In working with them to create brand visuals, my goal was for the warmth and friendliness of the church to come across in their brand identity.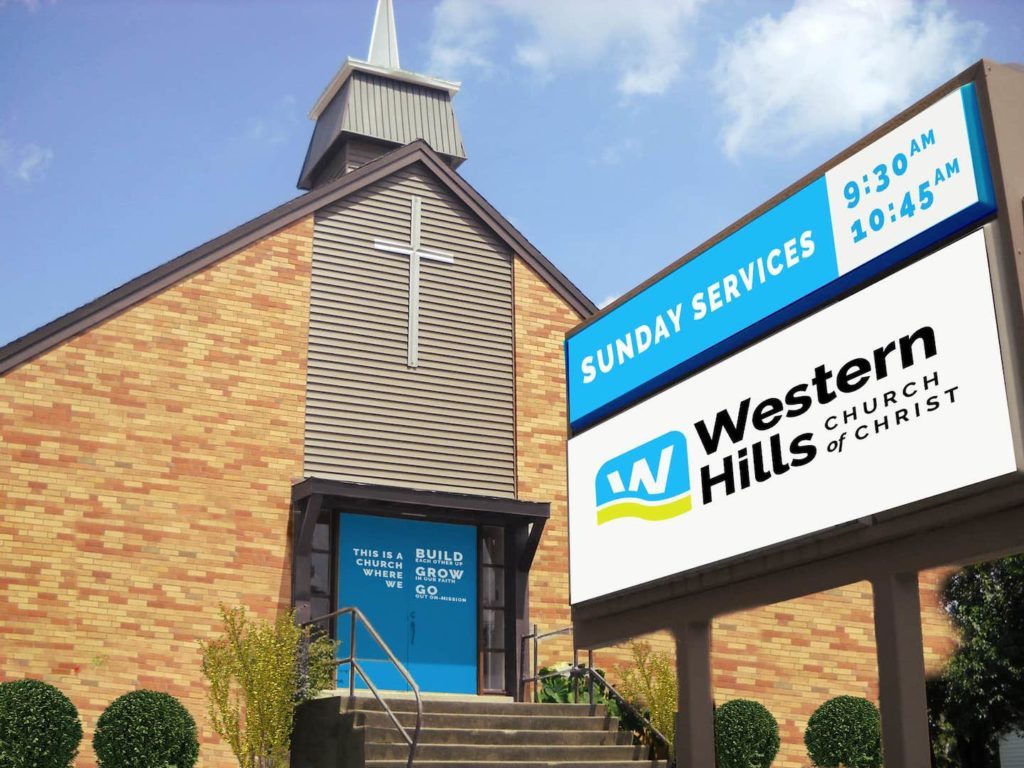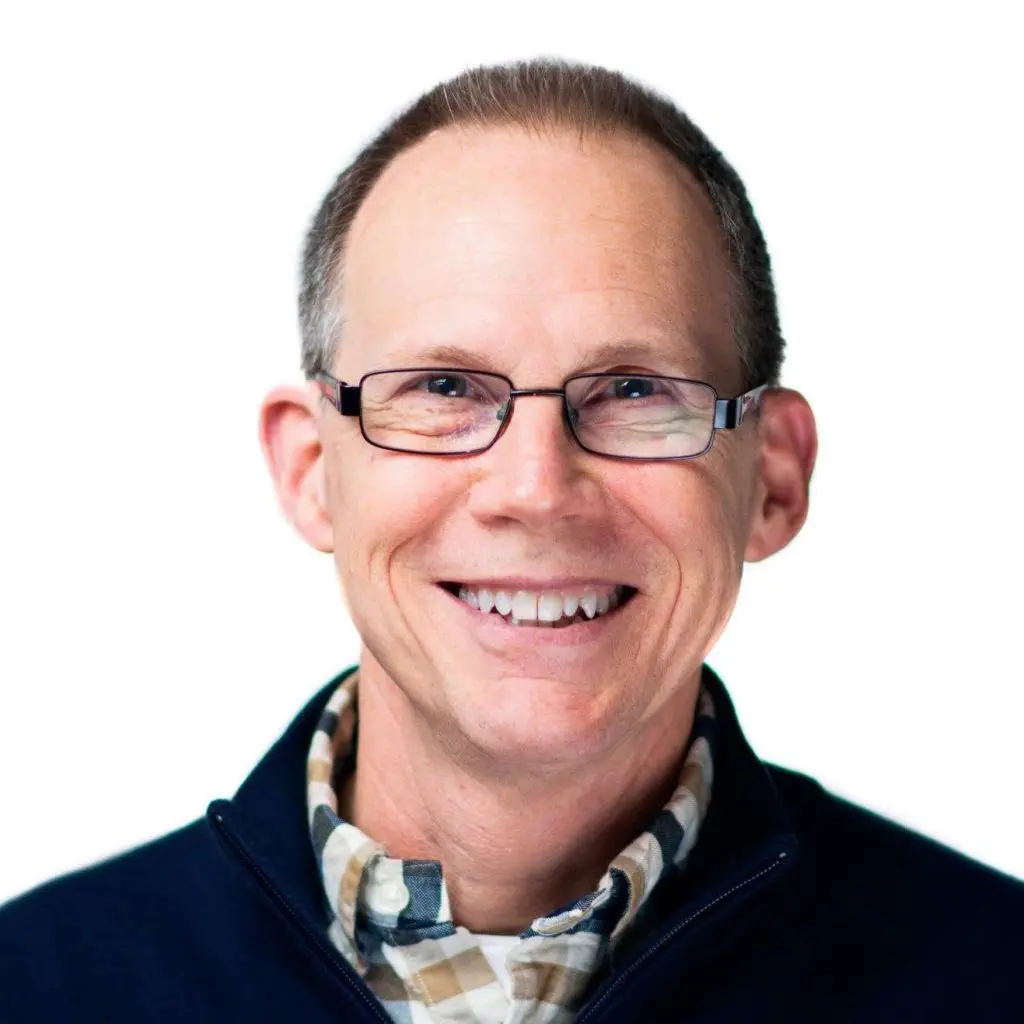 "You've done beautiful work. We are very pleased. I'm looking forward to putting [our new branding] to work!"

Outstand Brand Made a difference with...
I created an updated identity and brand system that would serve Western Hills Church well into the future. The logo, letterhead, business cards, and outdoor signage/space conceptualization were all designed to reinforce a fresh, modern look for their ministry.

A re-imagined front door for the church.
Slide left/right to see actual vs. digital mockup